Property Coaching
Become a property investor
I am passionate about enabling investors in South Africa to succeed and have thus created a suite of coaching services and educational products. The coaching services intend to educate people, help them access a network of capital rich investors and demystify property investing technology tools. To help you get started, choose a coaching program below that best describes your goals, then you contact me directly for an obligation-free introductory call.
Proven Formula
The positive cashflow model has worked for hundreds of South Africans who now enjoy financial independence.
Business in a Box
Get access to all the tools, templates, and professional advisors you need to make an informed investment decision.
Results Driven
Coupled with 30 hours of online content and dedicated one-on-one sessions, you are assured to make at least one purchase in under 6 months
Results Achieved Through The Coaching Program
Property Investor's WhatsApp Group:
6 months access
Property App:
6-months access
Templates:
Basic Calculator

OTP

Due Diligence

Finance Proposals
 Modules:
1 x Investment Strategy

Deal Analysis & Area Research

Due Diligence & Negotiation

OTP & Structures

Institutional Finance

Transfer & Management
​Property Investor's WhatsApp Group:
1-year access
Property App:
1-year access
Starter Templates +
Advanced Calculator

Business Plan

Shareholders Agreement

AOD
STARTER Modules +
Trusts

Multi-let Strategy

Private Finance

Zoning

Refinance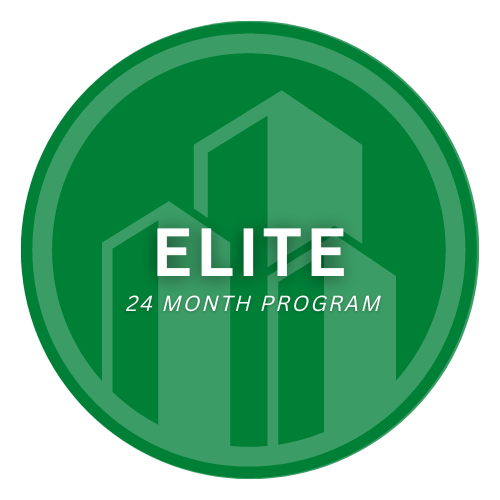 Property Investor's WhatsApp Group:
Unlimited access
Property App:
Unlimited access
PRO Templates +

Lease Agreements

Commercial Finance

Market Reports

Investor Pitch
PRO Modules +
Portfolio Review & Scale

Commercial Strategy

Commerical Finance

Creative Finance

Live Buying Experience
Visit the Property Bootcamp self-study platform
Discounted pricing available for coaching and partnership clients.
"The system we've been taught to follow – get a degree, a good job at a big company and work until your 65 to retire "happily" doesn't work anymore… Instead, we should become captains of our own financial ships by educating ourselves on various financial assets, growing our passive income, building multiple streams of income and challenging the status quo."
– Laurens Boel