This program is for the investor who is ready to make a property purchase within 6 months. The mentorship package goes beyond the fundamental property investment education and provides you with the insider secrets of the property investment game, plus in-field experience of buying a property.
Requirements to join
Desire to buy a property within 6 months
Risk appetite for the multi-let market
A credit score of above 650
Minimum capital of more than R300k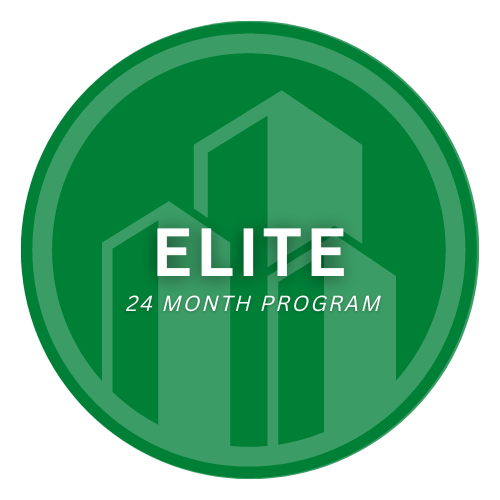 Property Investor's WhatsApp Group:
Unlimited access
Property App:
Unlimited access
PRO Templates +

Lease Agreements

Commercial Finance

Market Reports

Investor Pitch
PRO Modules +
Portfolio Review & Scale

Commercial Strategy

Commerical Finance

Creative Finance

Live Buying Experience
Mentorship
What's included
Buying Experience
By this stage, you should be familiar with deal analysis andhave booked several viewings for our buying experience day. To get the best benefit of this experience, make sure you prepare the day in advance. I usually recommend 30 minutesper viewing, allowing you to fit 5 – 7 viewings in an afternoon.
The buying experience is a structured and practical day in the field, where we intend tocomplete our final due diligence before putting pen to paper. By the end of the experience, youshould confidently sign at least one OTP and hopefully close on a deal.
Step 1: Breakfast Preparation (9am – 10am)
We prepare for the day with a goal setting and expectations management meeting. We reviewthe deals of the day and ensure we know what questions to ask and how to approach the day.
Step 2: Viewing round #1 (10am – 12pm)
Aim to view 3 – 4 multi-lets during this first viewing window.
Break: Get something to fill the void in our bellies! (12pm – 1pm)
Quick break from viewings, we grab some food and review the properties we've seen, re-runnumbers and vet assumptions.
Step 3: Viewing round #2 (1pm – 3pm)
Aim to view another 3 multi-lets during this second viewing window.
Step 4: Conclusion (3pm – 4pm)
Closing discussion on the deals, determine offer price and sign an OTP.
After Mentorship Additional Support
Follow up 2 weeks after the buying experience and help you progress the deal
6 months of additional support while your property transfers and you begin managing theasset
One-on-one Coaching
10 FUNDAMENTAL SESSIONS
I provide an exclusive one-on-one coaching experience for people who are serious about becoming property investors. Here is a high-level explanation of the 10 fundamental sessions that make up the coaching programme.
1. Investment Strategies
Learn how to make money from positive cash flow and equity gains.
2. Area Research
Find the best areas for cash flow and what indicators lead to appreciation.
3. Deal Analysis
Learn how to calculate ROI, IRR, ROE and Cap rates.
4. Due Diligence
Vet all your assumptions & have confidence in your deal.
5. Proptech
How to use various data-driven tools to confirm your deal inputs.
6. Finance
How to leverage institutional, private and creative finance.
7. Structures & Legal
What structure is most tax efficient and the best offer to purchase clauses.
8. Property transfer & management
Learn the transfer period and how to effectively manage your asset.
9. Power Team
The 9 main team professionals you need in your team.
10. Live Deal
Live deal analysis and market updates playlists
Property Investor's WhatsApp Group:
6 months access
Property App:
6-months access
Templates:
Basic Calculator

OTP

Due Diligence

Finance Proposals
 Modules:
1 x Investment Strategy

Deal Analysis & Area Research

Due Diligence & Negotiation

OTP & Structures

Institutional Finance

Transfer & Management
​Property Investor's WhatsApp Group:
1-year access
Property App:
1-year access
Starter Templates +
Advanced Calculator

Business Plan

Shareholders Agreement

AOD
STARTER Modules +
Trusts

Multi-let Strategy

Private Finance

Zoning

Refinance